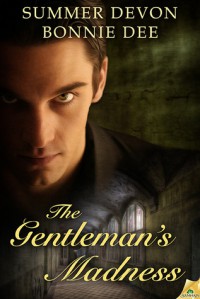 #O_O that cover #omg what is this #am i actually staring at a clockwork orange? #seriously, look at those eyelashes #help alex was reborn and now he's staring at me and I'm just a little bit scared #oh god oh god I'm going to die
post-read
This was...too...happy. Cheerful. Not-dark-enough. It was...benign. I mean, I didn't exactly hate it, but everything went too well for the MCs. I dunno what I was expecting. Some more [b:The Tin Box|18377353|The Tin Box|Kim Fielding|https://d202m5krfqbpi5.cloudfront.net/books/1377562582s/18377353.jpg|25992540], maybe? Or something a bit more bleak, which would make Tully more of a light in the darkness, that sort of thing. Didn't happen. The epilogue was weird, too. I won't say much, since I did skim through most of the last part.
Eh. It was...well, it wasn't quite meh, but it's getting there. It's too...not-dark, actually. That lack made it lack depth. We're told of some dark stuff, apparently, in passing, but they don't seem to be too big of issues and they don't really affect the now. They just kind of, you know, existed, once.
I mean, this book isn't bad. It's just...so...benign...
The insides totally belie the cover.